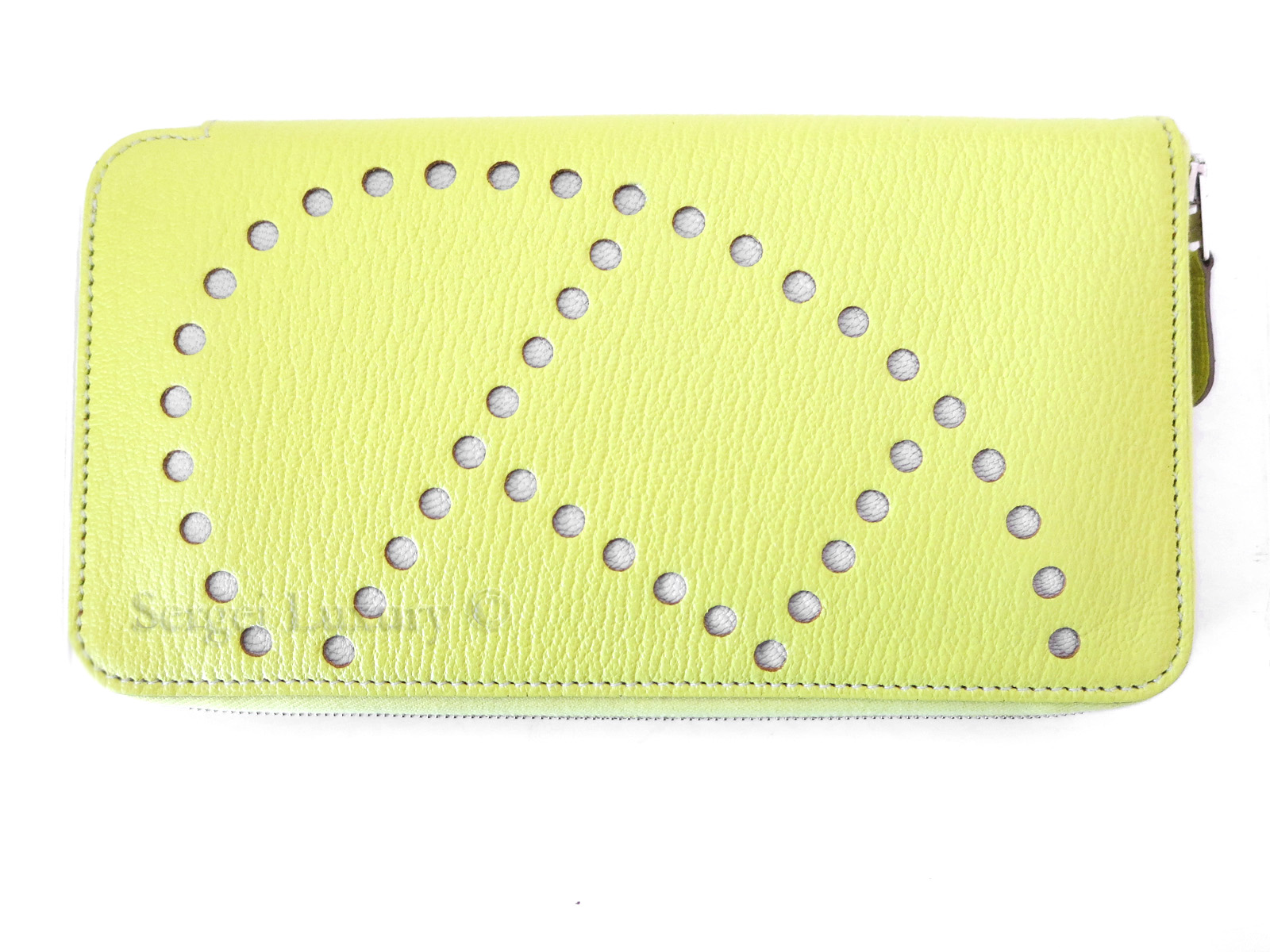 Wallet
RARE Authentic NEW Hermes Evelyne Long Wallet Soufre Yellow Cherve Clutch
SUCH A CLASSIC!! Authentic and Brand new in box - Hermes Evelyne Long Wallet - in this Glowing Yellow "Soufre" , in the lovely Cherve leather.

Evelyn wallet has been sold out in every store, it is so hard to get a hold of...
Bicolor with Soufre outer layer, with grey color inner layer, very fun and so Hermes!

You will love to flash this wallet when you have a chance!

You will get to enjoy this wallet to the max.
Cool silver hardware with the cool Soufre/ Gris bicolor, you will love it!

Zip around zipper, nothing will fall out!

This wallet is very practical, it takes care your daily needs.
1 zipper compartment with zipper engraved "Hermes" and a "H" stopper
2 big compartments
12 Card slots
Totally functional

Hermes Paris made in France is printed in Silver on the wallet, Year stamp Q with craftsmanship stamp next to it.

Auction comes with:
Authentic and Brand new Hermes Evelyne Long Wallet in Soufre
Hermes Orange box
You will love it! Great as a gift to complete with her Hermes bag as well!