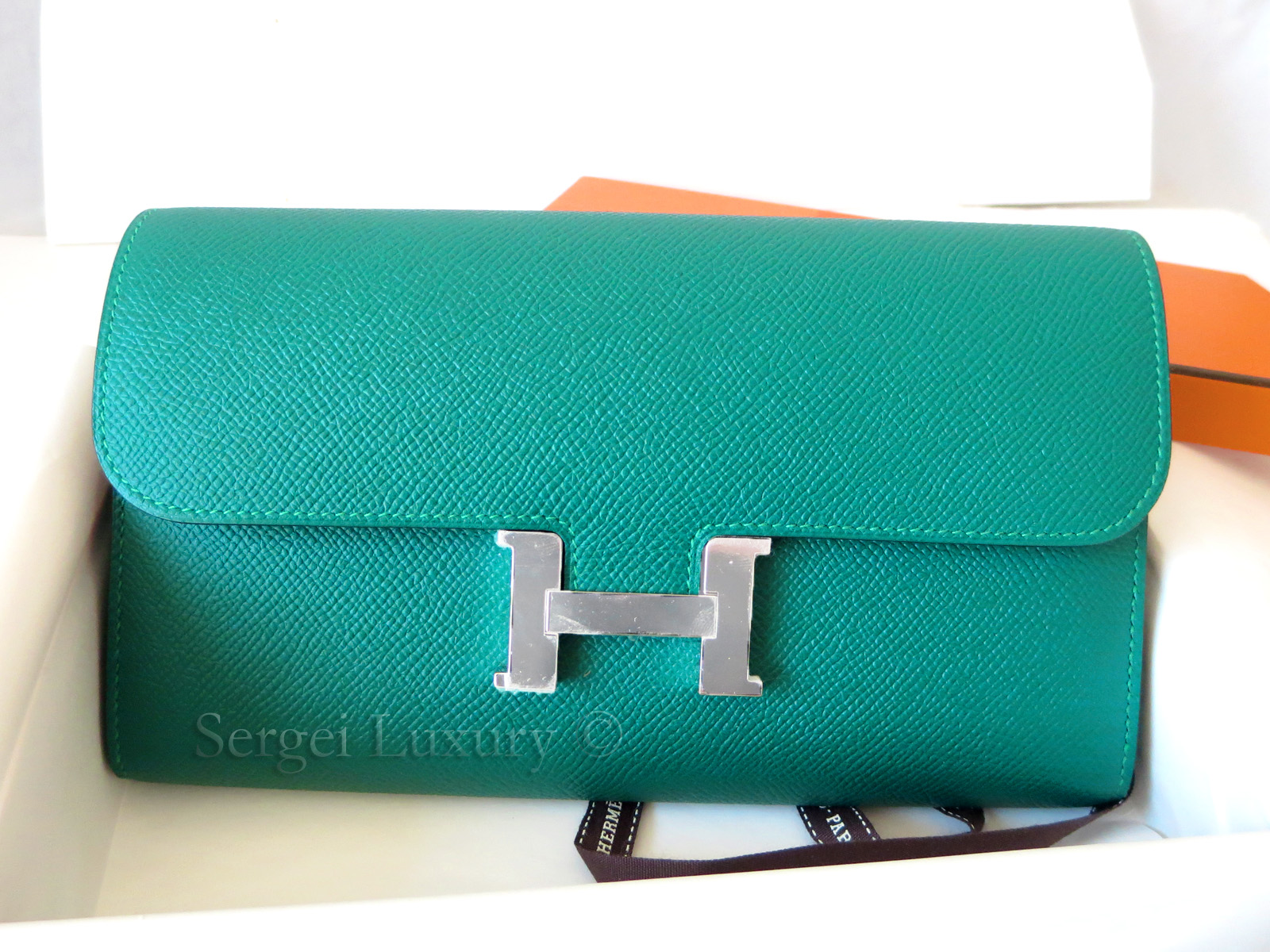 Wallet
sold out
CHIC Authentic NEW Hermes Constance Long Wallet Malachite Green Epsom Clutch PHW
Day into Evening!!!

Authentic and Brand new in box - Hermes "Constance Long" Wallet clutch - in this Chic Malachite Green Color , in Epsom leather.

Constance Long Wallet has been sold out in every store, it is so hard to get a hold of..AND Hermes doesn't make a lot of them!!
You can use it as your everyday wallet, or just bring it out as a clutch!!
This Malachite Green color looks better than what I can capture in the camera. The green looks more sharp than the pictures.
You will love to flash this wallet when you have a chance!

You will get to enjoy this wallet to the max.
Silver hardware looks so CHIC together with this Fun, Elegant Malachite color.
Palladium silver hardware is stretch resistant.

This wallet is very practical, it takes care your daily needs.
1 zipper compartment with zipper engraved "Hermes" and a "H" stopper
2 big compartments
12 Card slots
Totally functional and you can also use it as a clutch with a chain.

Hermes Paris made in France is printed in Silver on the wallet, Year stamp R with craftsmanship stamp next to it.

Auction comes with:
Authentic and Brand new Hermes Constance Long Wallet Clutch in Malachite
Hermes Orange box
Hermes brown ribbon
You will love it! Great as a gift to complete with Hermes bag as well!