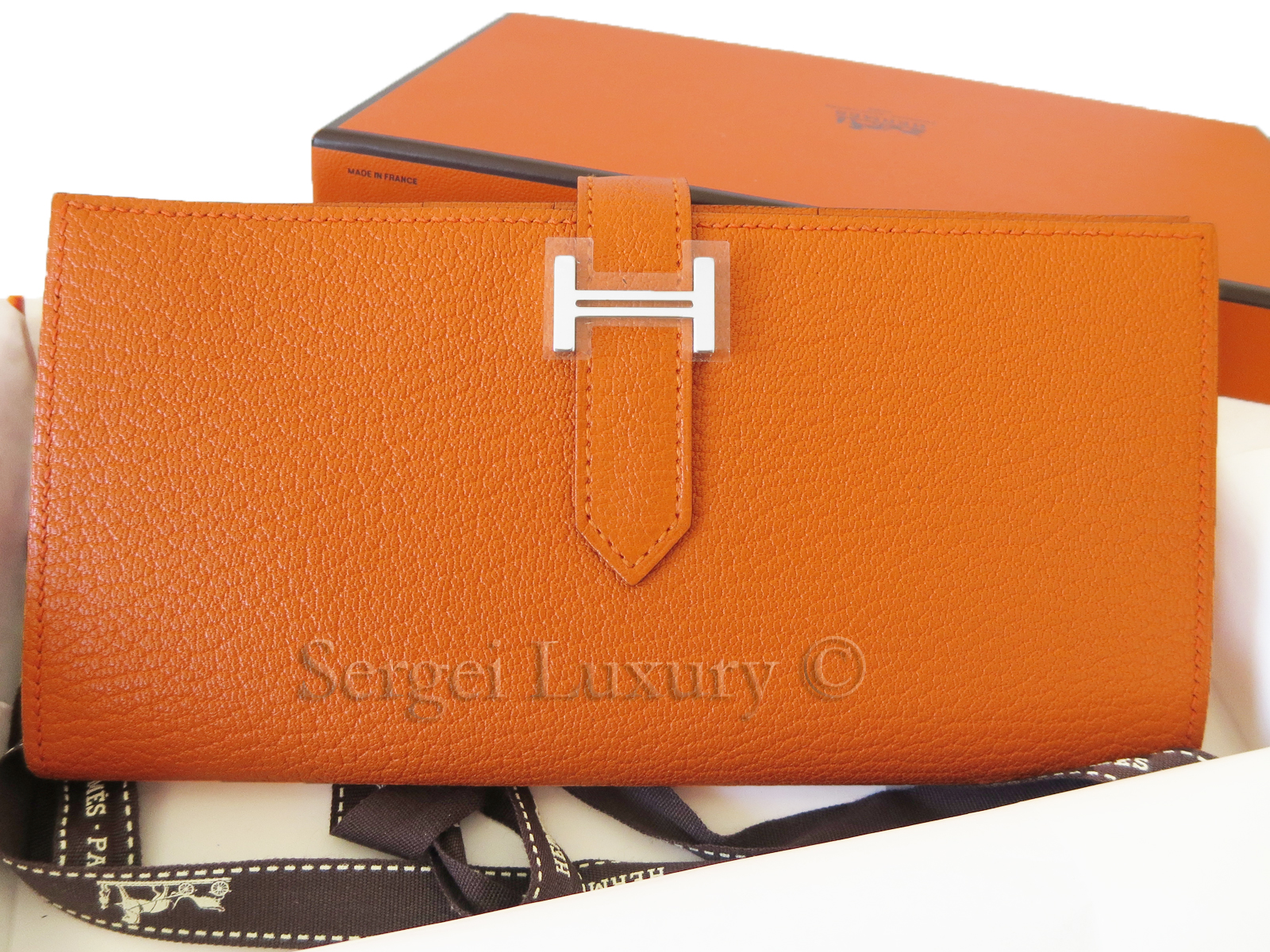 Wallet
Authentic NEW Hermes Bearn H Wallet Orange Cherve leather PHW Silver
HOT! Authentic and Brand new in box - Hermes "Bearn" Wallet - in the so Hermes signature ORANGE color!
You will love to flash this wallet when you have a chance!
Bearn design is a very classic Hermes design, with the "H' in silver, very chic and elegant!
Very classic and fun - it will be good for all seasons.
Leather: Cherve
This wallet is very practical, it takes care your daily needs in a reasonable size and fits quite a few things in there.
1 zipper compartment with zipper engraved "Hermes" and a "H" stopper
1 big long compartment and 3 skinnier long compartments
5 Card slots
Totally functional without the weight, you will love to put this in your bags or just carry it as it for an easy day out.

Hermes Paris made in France is printed in silver on the wallet, Year stamp Q with craftsmanship stamp next to it.

Auction comes with:
Authentic and Brand new Hermes Bearn Wallet in Orange color
Hermes Orange box
Hermes brown ribbon