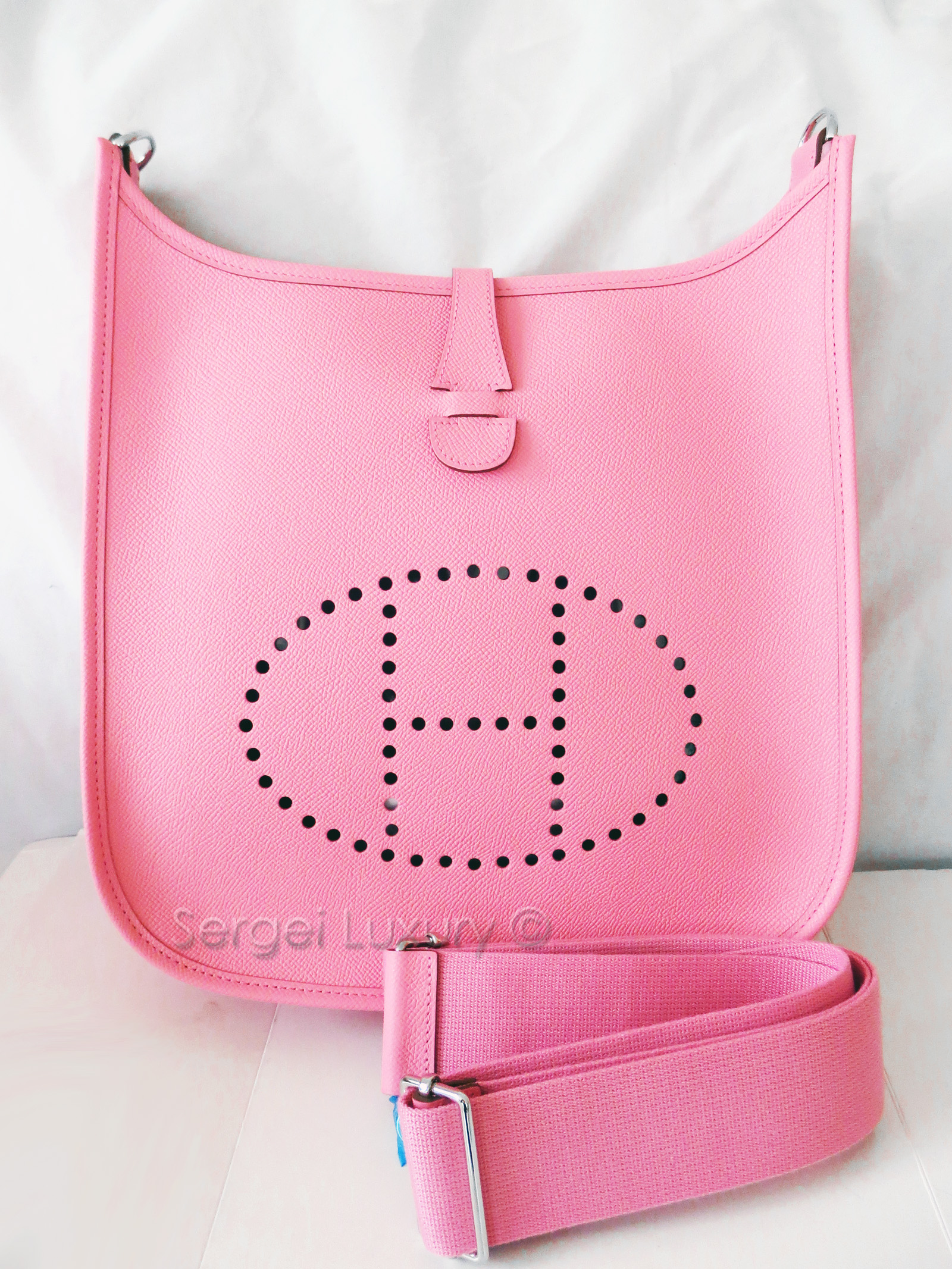 Handbag
sold out
LOVE! New AUTHENTIC Hermes Evelyne PM Rose Confetti PINK Cross body bag H logo
Brand new in Box - Authentic EVELYN Bag, PM size in latest 2014 ROSE CONFETTI color!
VERY HARD TO FIND! Rose Confetti is the latest PINK and it is a true Pink color, very sweet and definitely definitely sold out. I have been hunting for this for months and this is the only Rose Confetti I have!
Wow everyone with this casual and signature HERMES Evelyn bag! Very practical you will love to carry it everyday.
Measurements: Width :11" Height:12" Depth: 2.5"
Shoulder strap drop measures 15.5''
This is the PM size.

It would really make a great bag if you travel around and haul a lot of stuff at the same time.
Leather: Epsom leather
Rose Confetti is a baby pink color, it is even better than 5P because it has more Pink in it. Very sweet color it is so hard to resist!
Pictures don't do justice.

PM is the small model

Hermes Paris is printed in silver, R stamp.
Marked and signed on the Rose Confetti shoulder strap as well.

Auction comes with : Rose Confetti in Epsom leather with matching shoulder strap.
Dustbag for bag and shoulder strap, Box and ribbon from Hermes.
Once you started with an eveyln, you will LOVE it!