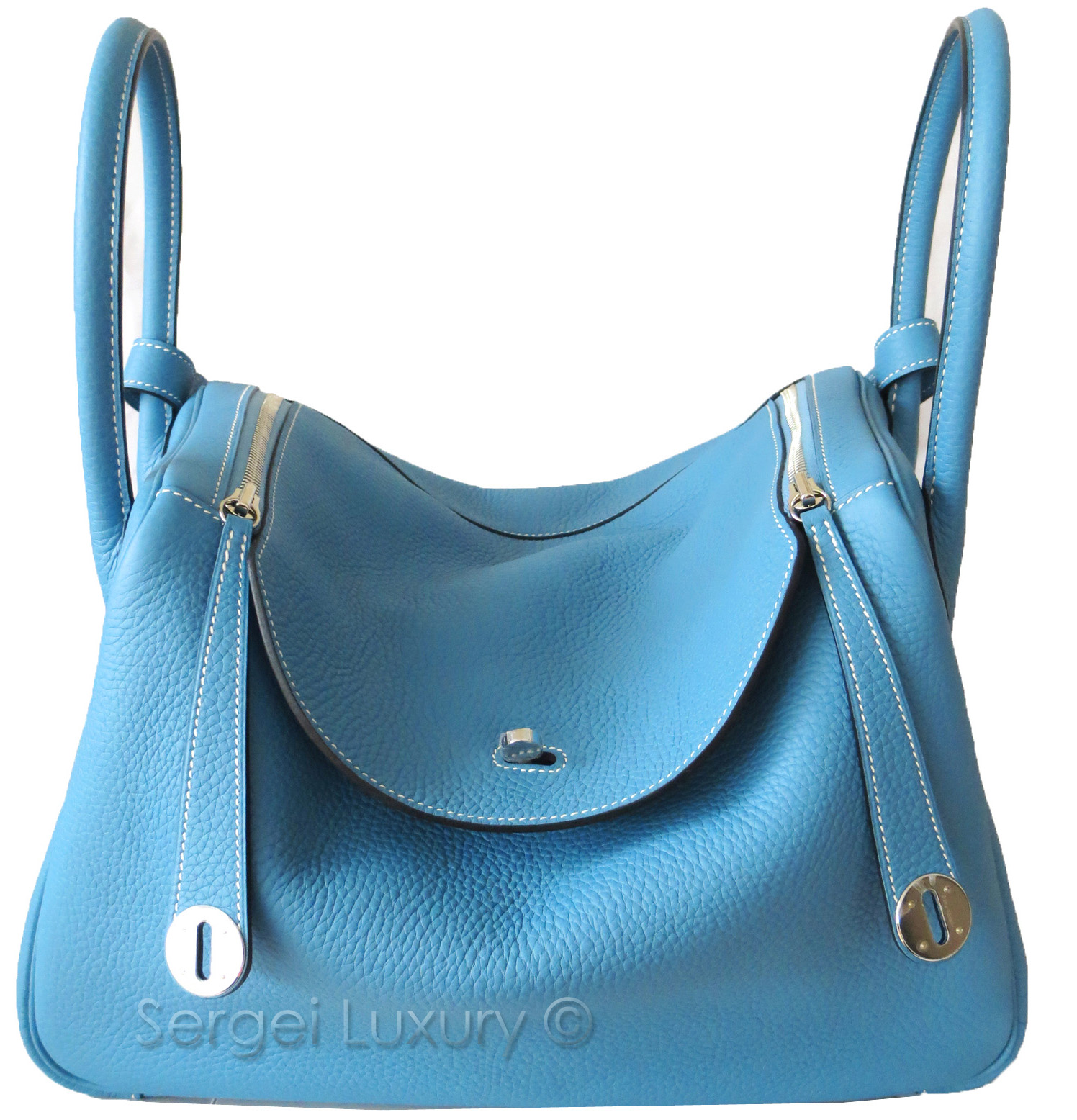 Handbag
Classic! Authentic NEW Hermes BLUE JEAN 34 cm Lindy bag PHW Silver Clemence
Presenting this sweet heart Authentic HERMES Lindy 34 cm -in Beautiful and Classic Blue Jean Color

it would "wow" anyone who spot this gorgeous bag!
This lovely Blue Jean Lindy is brand new
Brand new and unused, buy with confidence!
Silver hardware with Clemence leather, very easy going and durable!
Auction comes with:
Authentic and Brand new Hermes Lindy 34 cm in Blue Jean in SILVER hardware
matching Raincoat for this beautiful bag
Tolie Hermes dustbag x 2
Hermes orange box + ribbon
Little Hermes booklet
Very fun and hard to find!!

You will not want to wait a second longer to carry this bag out, it is so WoW!!!!
Blue Jean is BACK! Rock it!

This unique and trendy Lindy bag won design award for its style and functionality. This bag has 2 side zippers that allows you to locate every corner in the bag without going through trouble and it is very easy to reach. With the sharp background, your items would be easily found inside the bag.
This lindy bag has becoming a celebrity favorite, it is just impossible to land your hands on!

The beauty for this Lindy bag compares to other bags is that you can carry it as a shoulder bag, or carry it on your arm like a little treasure. It is very versatile and fun.

Silver hardware Closure engraved "Hermes Paris" with "Hermes" engraved on post as well. Bag is secured by 2 zippers with "H" stoppers.
Blind stamp "R" just came out from Paris.
It is very practical, you can bring it for a casual day out with friends, or dress up and accessories yourself with this adorable bag! You are going to love this color.
We ship internationally and please send us questions and check out other items. Thank you~
We only sell what is available in hand.