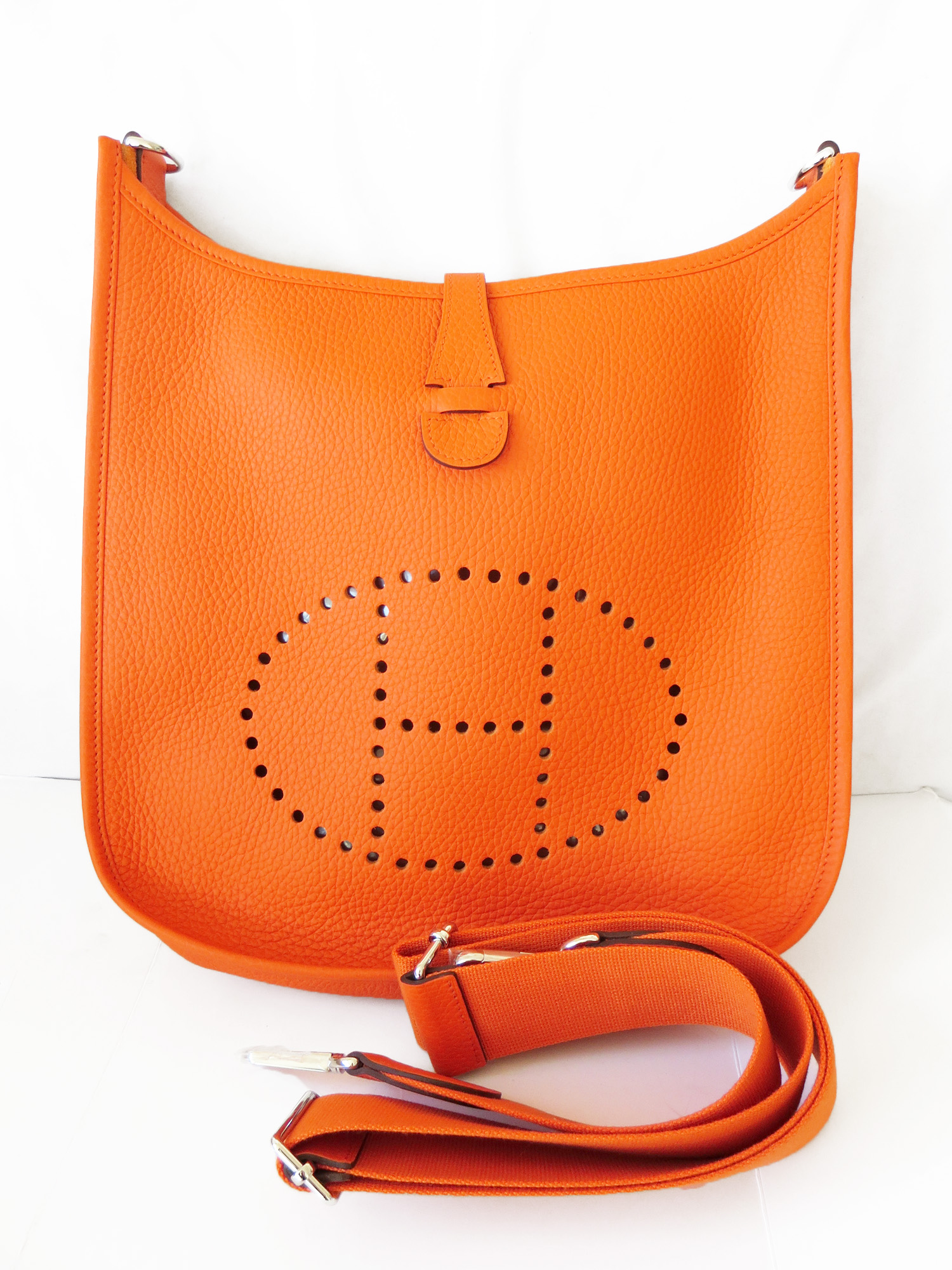 Handbag
2014 New AUTHENTIC Hermes Evelyne Feu Orange PM Cross body Shoulder bag H logo
Brand new in Box - Authentic EVELYNE Bag, PM size in latest 2014 Feu color!

Wow everyone with this casual and signature HERMES Evelyn bag! Very practical you will love to carry it everyday.
Measurements: Width :11" Height:12" Depth: 2.5"
Shoulder strap drop measures 15.5''
This is the PM size.

It would really make a great bag if you travel around and haul a lot of stuff at the same time.
Leather: soft calfskin clemence leather
Feu is a brighter and sharper version of Orange, it is very bright and uplifting!
PM is the small model

Hermes Paris is printed in silver, R stamp.
Marked and signed on the Bamboo shoulder strap as well.

Auction comes with : Bamboo in clemence leather with matching shoulder strap.
Dustbag for bag and shoulder strap, Box and ribbon from Hermes.
Once you started with an eveyln, you will LOVE it!