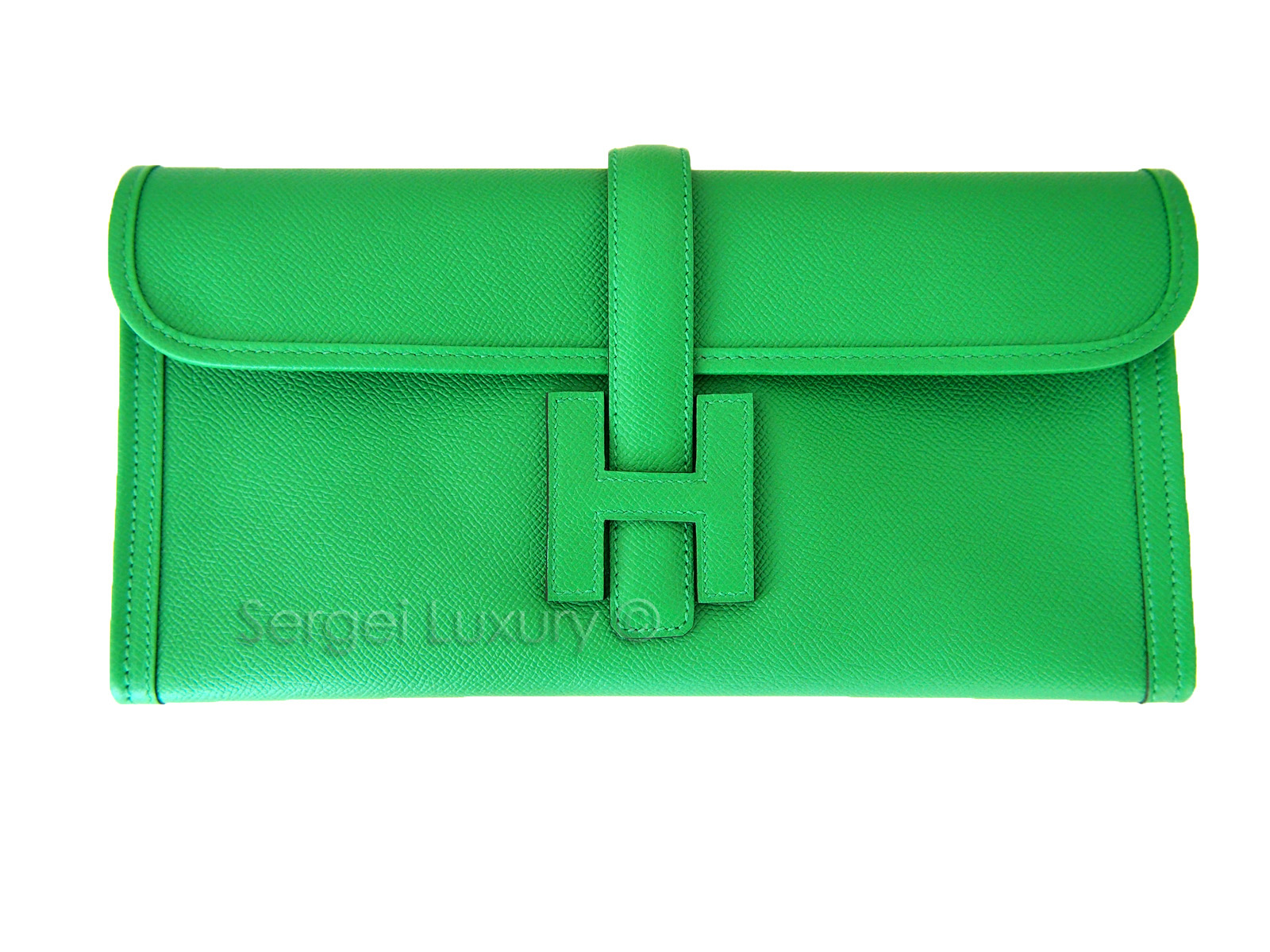 Evening Clutch
RARE! New HERMES Classic H BAMBOO Green 29 Elan Jige Epsom Clutch Bag
Just got this - AMAZING Hermes Jige Clutch in 29cm Elan, in Bright Bamboo green color!
You can rock it in a casual day out or an evening event.
Bamboo is a bright green shade, it is very happy to look at!

Epsom leather, very simple and signature Hermes "H" is in the front.
This clutch is so fun to have, you can use it for a casual light day out or as an evening clutch!! So easy if you like, you can also add a chain or scarf and make it a shoulder clutch.
Measurement: 11.5" (29 cm) x 6.5" (16.5 cm) x 1.4" (3.5 cm)
Year stamp and craftsman stamped.

Epsom leather: very fun and easy to take care of, and it holds its shape too!!
Brand new, authentic, never used!

This would seriously get anyone drooling over.

Comes with: Bamboo 29cm Jige Clutch, dustbag for the clutch, small dustbag and booklet, Orange Hermes box and brown ribbon - complete experience like you walk out from the store yourself with it.