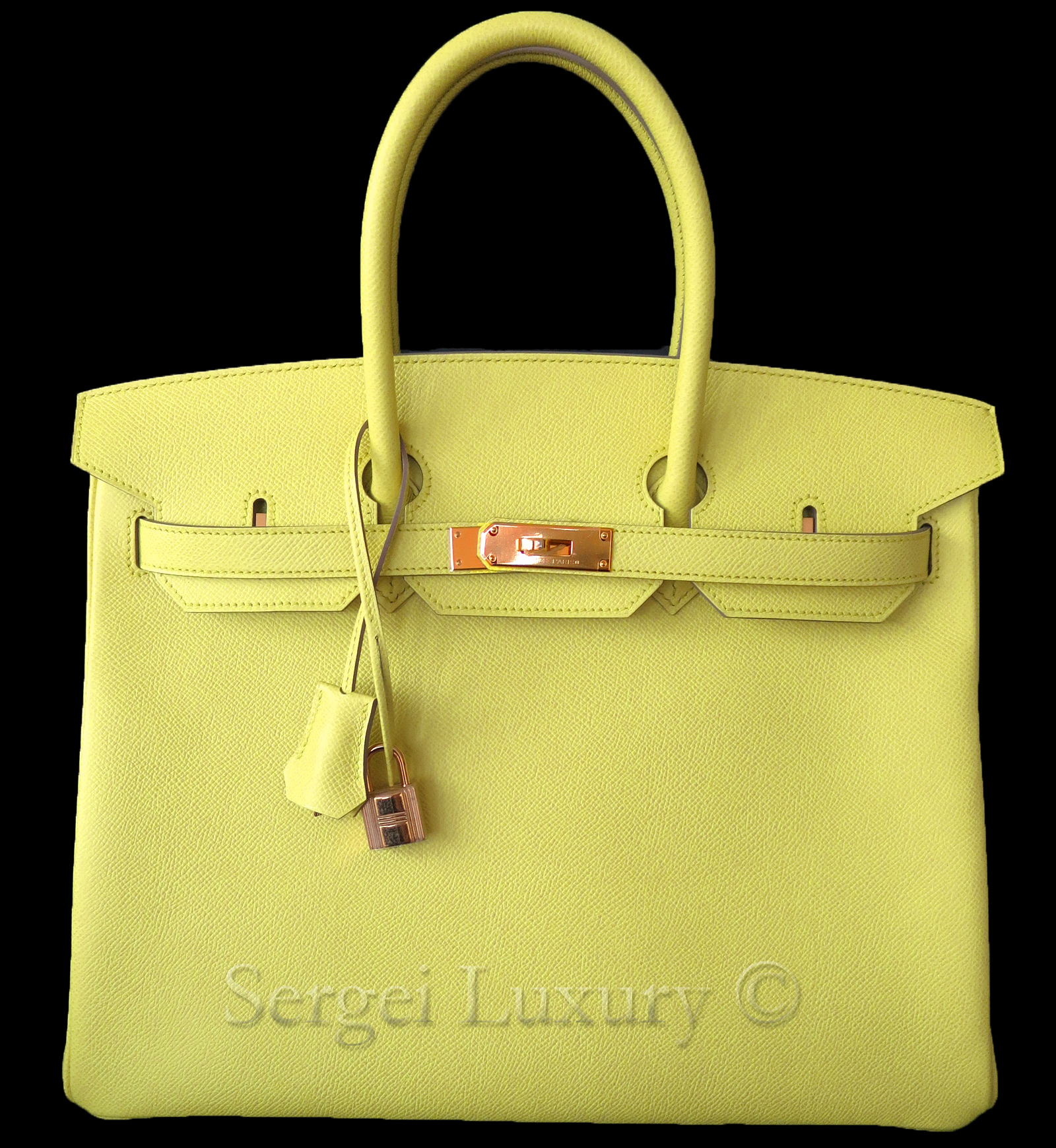 Birkin
sold out
GLOWING! Authentic NEW Hermes 35 cm Soufre glow Yellow Birkin bag Epsom GOLD GHW
Brand new in box, authentic Hermes 35 cm in this very bright and refreshing slash of color -
Soufre Yellow and GOLD hardware!
This Soufre yellow is so bright, it is the color of Surfer, very refreshing and bright, it is almost like glowing.

A Birkin is a dream for all women in the world and not to mention it is impossible to land your hands on this
This bag will surely be spotted miles away, no kidding!
This Soufre yellow is a glowing yellow, very bright and fresh looking.

Now it is even harder to get with the Gold hardware!!!!